Eyelash Extensions Salon in the GTA
Great hair has never been easier
Over the last 20 years, Preddy's Angel Hair & Beauty Supply has built a reputation for exquisite eyelash extensions in the Mississauga area. Book an appointment today for lashes that make an impact.
Are Eyelash Extensions the Same as Falsies?
Extensions and falsies are definitely not the same thing! False eyelashes are basically a strip that you glue to your lash line, whereas extensions are individually glued to each lash, resulting in a more natural looking effect that lasts for much longer. 
If you want to ditch the mascara wand and wake up feeling glamorous, book an appointment with Preddy's Angel Hair & Beauty Supply. Our beauticians will evaluate your eye and face shape, as well as your natural lashes to recommend the perfect set of extensions for you. If you want to update more than your eyes, we also offer hair styling and waxing services.
Steal the show with your gaze

 
Book Your Appointment in Just a Few Clicks
Haircuts
Hair Treatments
Hair Colourist
Braiding
Perms
Dreadlocks
Dreads Retwist
Wig Installations
Eyelash Extensions
Waxing
20+ Years of Experience
Versatile
Fabulous Products
Easy Parking
Toronto
Mississauga
Brampton
Caring For Your Extensions
Now that you've got your stunning new lashes, you need to learn how to care for them. First of all, ditch the eyeliner and mascara. Your extensions should already be making your eyes pop, so adding a layer of makeup is just overkill.
But more importantly, when you take your makeup off at the end of the day, you'll end up melting your lash glue, leading to premature shedding. This is why you should also be careful when washing your face.
Try to use products that are specially formulated to be gentle on your extensions—you can find a full selection here at Preddy's Angel Hair & Beauty Supply. Feel free to get in touch for details.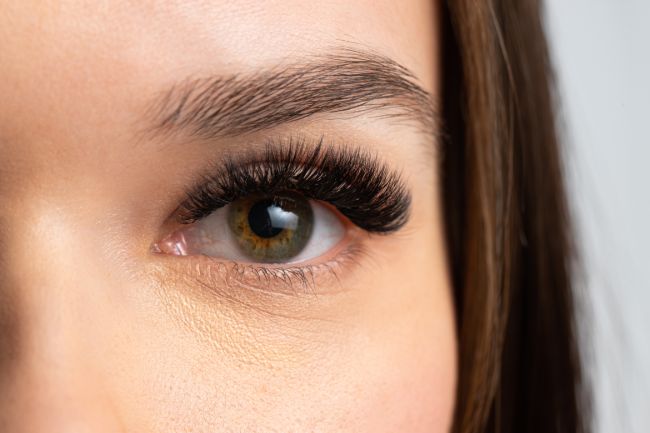 Book Your Appointment
in Just a Few Clicks