Great hair has never been easier
Looking for hassle-free body hair removal? Get in touch with Preddy's Angel Hair & Beauty Supply and book an appointment with our waxing specialists.
Smooth Skin on Demand
At Preddy's Angel Hair & Beauty Supply, we know how much of a chore it can be to get rid of your unwanted body hair. And home removals never go as smoothly as you might want. Which is why we offer a wide range of waxing treatments that are designed to make your experience as comfortable and painless as possible.
On top of our waxing services, we also offer an extensive range of services for the hair on your head, ranging from styling to colouring. Use our Planner solution below to book your appointment!
Perfectly smooth every time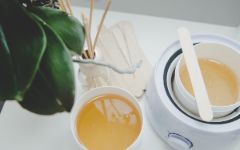 Book Your Appointment in Just a Few Clicks
Haircuts
Hair Treatments
Hair Colourist
Braiding
Perms
Dreadlocks
Dreads Retwist
Wig Installations
Eyelash Extensions
Waxing
20+ Years of Experience
Versatile
Fabulous Products
Easy Parking
Toronto
Mississauga
Brampton
But Can't I Just Shave it Off?
Aside from the fact that you run the chance of nicking yourself, there's nothing wrong with using your trusty disposable razor. But waxing offers a much more efficient hair removal method.
When you shave, all you're really doing is removing the visible hair on your skin while leaving the root intact. This allows the hair to regrow much faster, and in some instances, even thicker.
Plus, you might have to deal with discomfort like razor burn and rashes. Waxing, on the other hand, ensures the hair is removed completely from the root, which means it'll take much longer to grow back, if it ever does.
An added advantage is that any hair that does grow back will be weaker and thinner, which makes future waxes much easier and less painful. Ready for smooth and hairless skin? Click on our Planner solution and get in touch with Preddy's Angel Hair & Beauty Supply!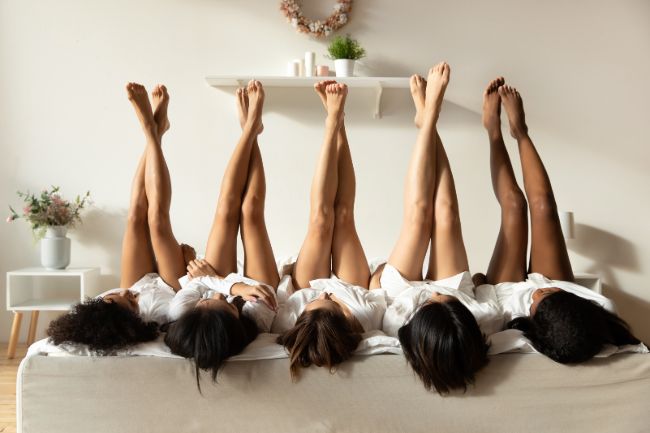 Book Your Appointment
in Just a Few Clicks