Great hair has never been easier
Everyone is welcome at Preddy's Angel Hair & Beauty Supply. We're ablack-owned hair salon offering affordable hair and beauty services for people of all ages and genders.
To help you look and feel your best, we also retail high-quality hair and skincare products. Call today to book an appointment.
What We Offer
☛  20+ Years of Experience
Enjoy the difference of a team who knows what they're doing
★ Versatile
We style and treat all hair types
♣ Fabulous Products
We use and stock the best hair products on the market
♦ Easy Parking
Both our salons have several secure parking spaces on site.
About Us
Like all the best stories, Preddy's Angel Hair & Beauty Supply started out as a small one-woman show. Over the last 20 years, we have steadily grown, thanks to our excellent, affordable hair and beauty services, our incredibly talented team, and, perhaps most of all, our love for our community. 
Our aim is to offer a haven where our customers can enjoy a few hours of pampering and walk out feeling their best. While we're known for our work with black hair, we have ample experience with all hair types, as well as a wide range of beauty care options.
So, whether you're a vivacious teenager looking to experiment, a modern professional hoping to make an impact, or a busy parent searching for some much needed "me" time, call us today to book a session.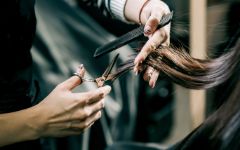 Book Your Appointment in Just a Few Clicks